2020 has brought extraordinary challenges. We started off with promise of a new decade but ended with life in a global pandemic. Now as we close out 2020 and head into 2021, we wanted to reflect on the year - and what a year it's been!
Essential Workforce
Due to the pandemic, Wall Colmonoy's work took on a greater importance, providing parts and products for industries such as military, aviation, medical, food and beverage, energy, and more.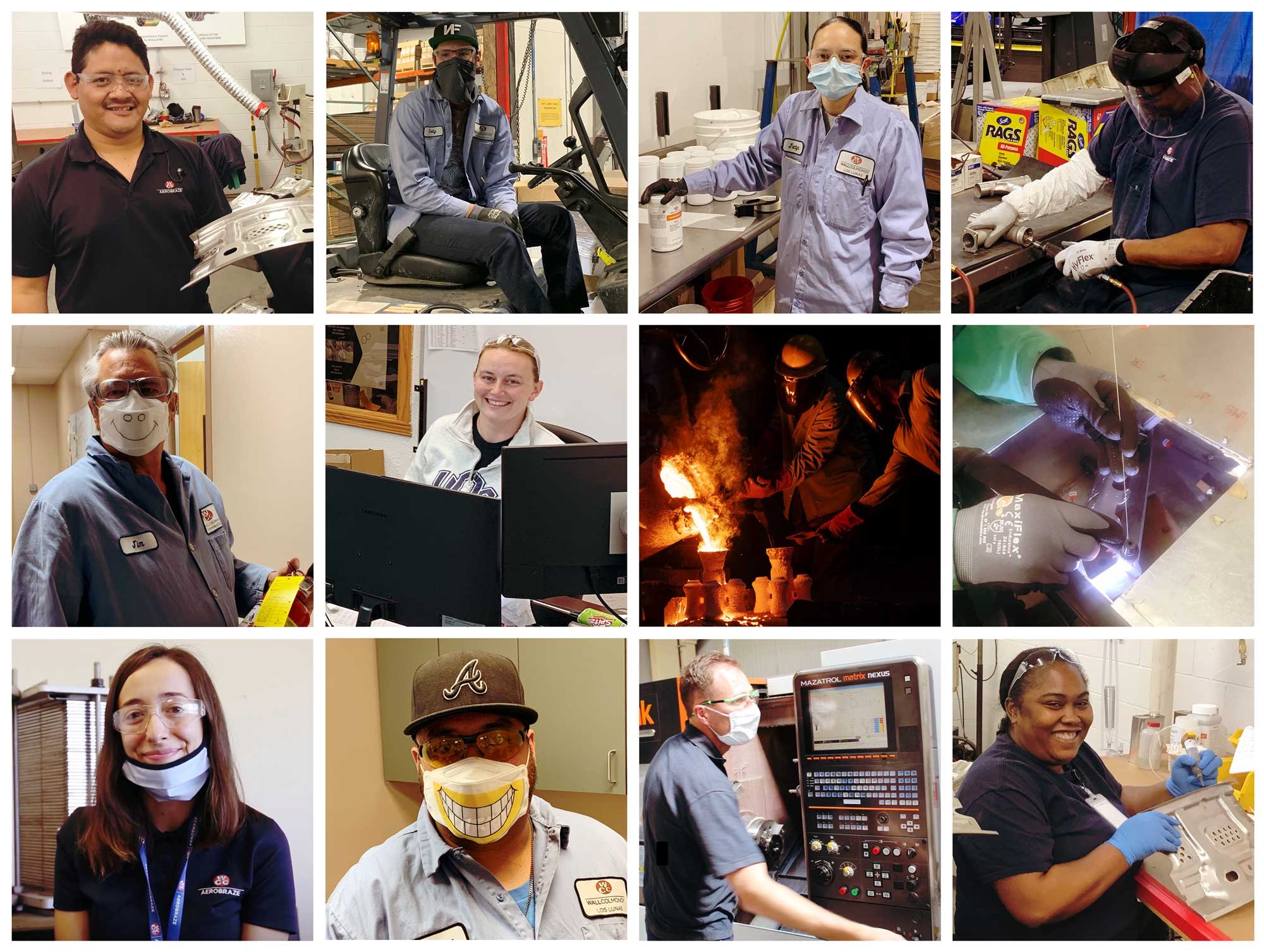 An Unprecedented Year of Investment
2020 marks one of the largest investment years we have had in our 82 years of business, with a total of nearly $7 million across US and UK operations. We invested in our facilities and employees to improve, expand and modernize our capabilities.
Los Lunas facility kicked off the year with a multi-million dollar modernization including the
installation of new chillers
. And with an intense focus on safety and training, our AP USA team achieved a
safety TIR of zero
, meaning no recordable accidents in the past year!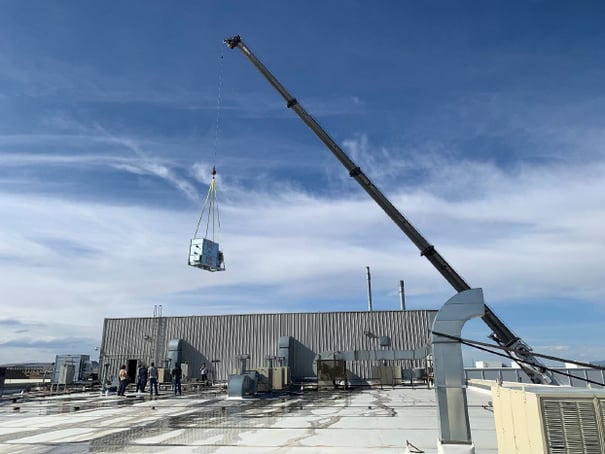 A new unit lowered into position at Los Lunas facility. The new chillers provide vital cooling for our melting processes – especially important when melting at 1650°C (3000°F) in the New Mexican desert.
In the UK, we invested £500,000 in our Research and Development Lab, making it one the most
advanced labs
in the UK. We added 4 new machines in our state-of-the-art machine shop - increasing our capability for a total integrated offering from casting to final machined part. We moved further into our Additive Manufacturing offering by acquiring a
binder jet printer
.

New Haas DT-1 3-Axis Vertical Milling Center (VMC) Cutting an Airflow Vane Plate for Aviation Industry
Franklin Bronze Precision Components upgraded its robot and introduced the latest in robotic technology - automatic
laser level adjustment
, a technique brand new to robots and investment casting foundries. More on Franklin Bronze's
year in review
.
Product Development
Product development has always been a part of our culture of innovation and entrepreneurial spirit.
We launched
ColWear
, a corrosion resistant vacuum fused wear plate made with our hardfacing alloys - Colmonoy® nickel-based and Wallex® cobalt-based alloys.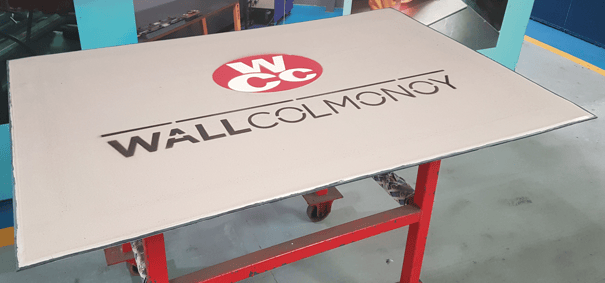 ColWear plates achieve superior resistance to wear in industries such as chemical processing, power, steel, mining and cement.
Aerobraze Oklahoma City added 16 new cores to their
Heat Transfer Products
for both military and commercial aircrafts.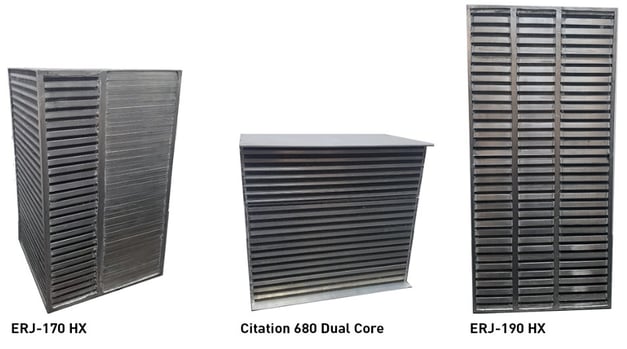 Aerobraze Cincinnati continues to supply turbomachinery for the most powerful rocket in the world, NASA's RS-25 Engine. All part of the
Artemis program
to land the first woman and next man on the Moon by 2024.
Aerobraze
also continues to create 3D printed parts for turbine engines – vanes and nozzles.
Wallex® Cobalt-Chromium
Additive Manufacturing Powders
were introduced. Wallex® ASTM F75 CoCrMo AM is ideal for Biomedical applications, such as Medical and Dental Implants.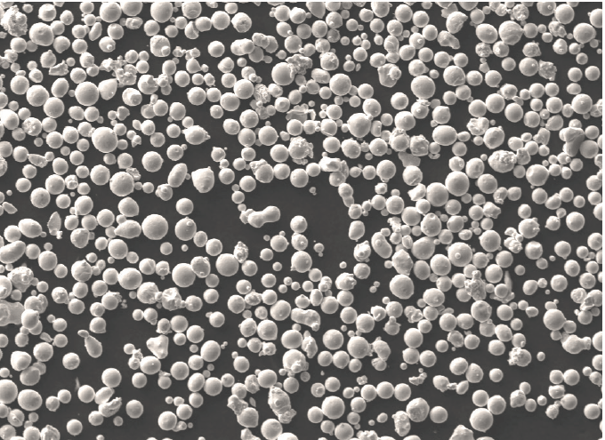 Photomicrograph of Wallex® ASTM F75 CoCrMo AM powder (400x).
Embracing Digital
The COVID-19 pandemic has changed the way we live and do business – much of our life is now online.
Tradeshows adapted to virtual booths. Aerobraze
US
and
UK
jointly exhibited at TransAtlantic MRO. Nicrocraft™ participated virtually at
EAA Airventure
. However, we found nothing is like being there in person.
Warren Lewis demonstrating FusewelderTM Torch application and benefits.
Thank you and Onto 2021
We appreciate forging different relationships this year than we have in the past. Thank you for the trust and confidence you place in us and the opportunity to support your business.
Thank you as well to our dedicated employees who worked countless hours during this pandemic.
And as always, we are forever indebted to the front-line health care professionals who are leading this fight against COVID-19.
All the best to you and your loved ones.
We look forward to working with you in 2021 and beyond!