Thank you to the hardworking group at Los Lunas! Wall Colmonoy's Alloy Products Los Lunas team is proud to be essential while staying safe.

Los Lunas employs nearly 100 team members in the 50,000-square ft. facility. The plant follows CDC guidelines including social distancing, wearing protective gear, staggering shift times, and cleaning rigorously along sanitary protocols.
Los Lunas, New Mexico is where our core products, Colmonoy® and Nicrobraz® are manufactured - supporting many diverse industries including critical manufacturing: automotive, aerospace, glass container, oil & gas, rubber & plastic, food & agriculture, steel, nuclear and waste.
Our Spraywelder™ System, Fusewelder™ Torch, and NicroSpray® System are also manufactured here.
Due to increased demand, this location is undergoing a $2.5 million modernization plan to increase capacity. This includes replacements of chillers and furnaces, installing new vacuum systems, introducing new & advanced analytical equipment in the R&D laboratory, new paste manufacturing technologies and more.
From Los Lunas, products are shipped to customers around the globe including our own sister business units. That's why, since our humble beginnings, we've called Alloy Products the heart of our business.
50,000-square foot facility
Nearly 100 employees
$2.5 million modernization plan to increase capacity
ISO 9001:2015 with AS9100 Rev D
Jaclyn Ulibarri, Special Products and Brazing Aid Operator, preparing Nicrobraz® 50-S.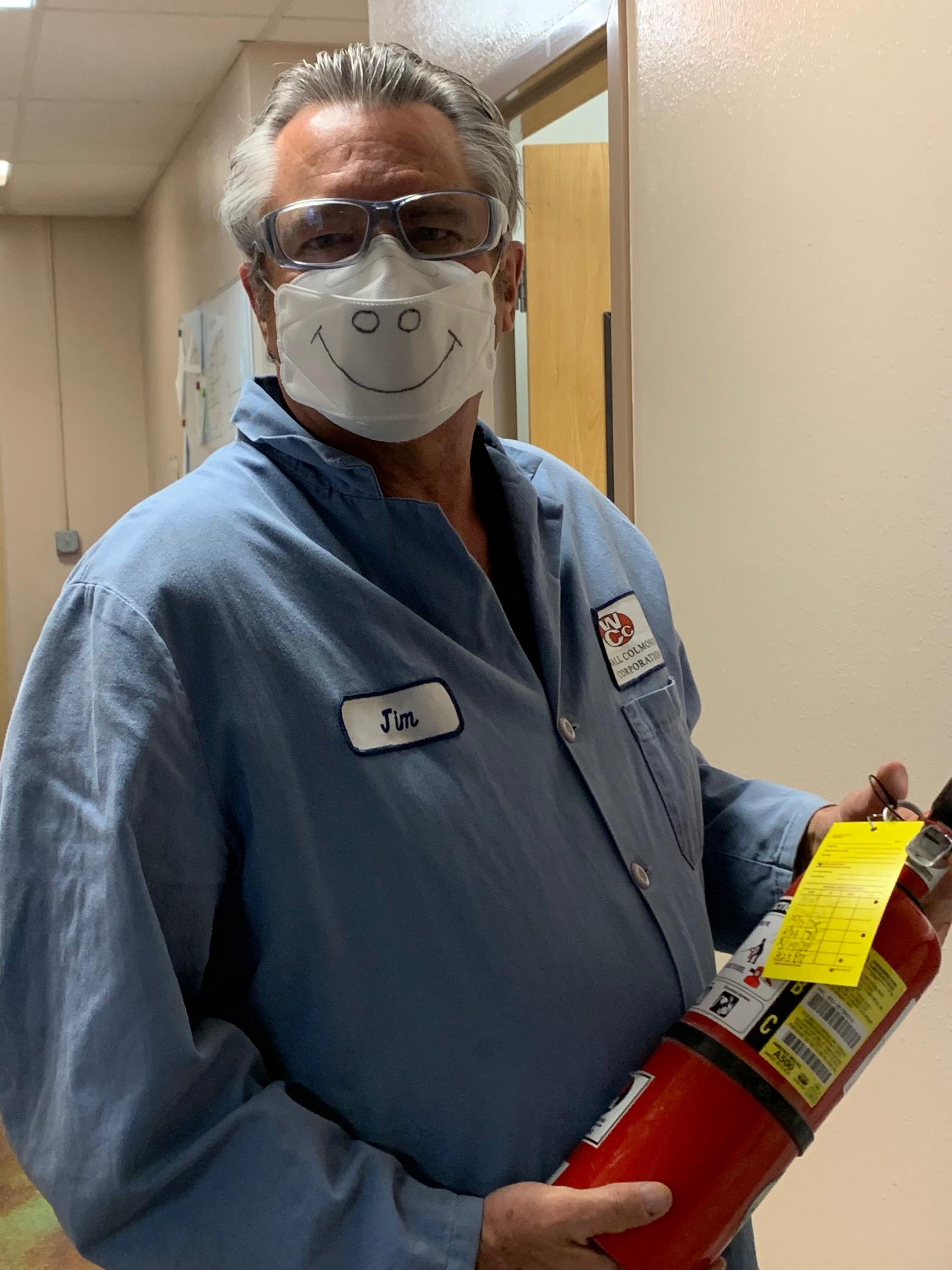 Jim Lane, Safety Administrator, ensuring safety measures are up to date.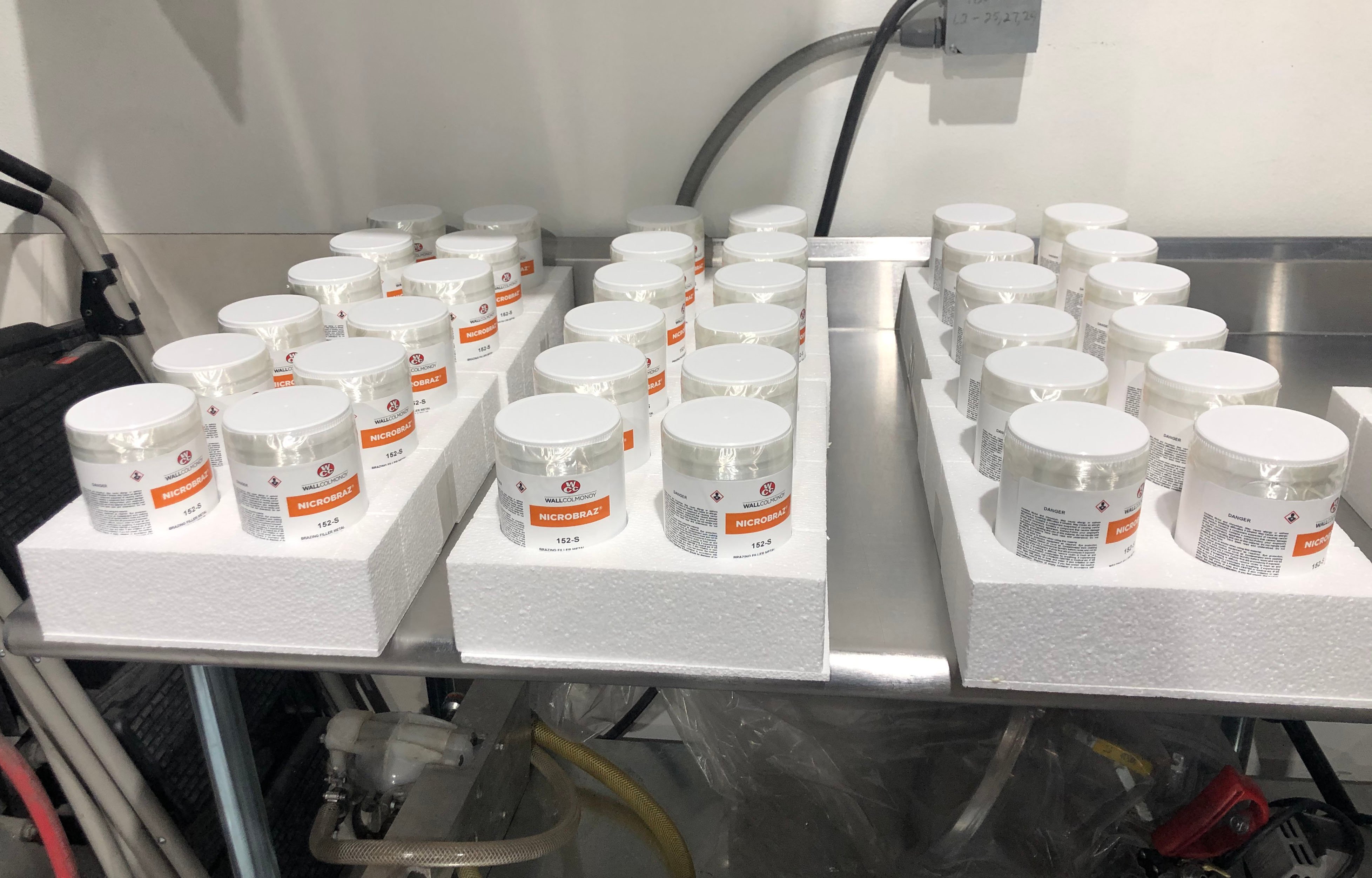 Nicrobraz® 152-S filler metal paste ready for shipment.
For more on our Awesome Alloys group: