Wall Colmonoy is the natural fit for manufacturers looking for reduced complexity in their supply chain for their metal cast components. With metal casting and machining all available at one site, we offer a full solution to many of the world's leading manufacturers.
Produced in one location in the UK, our as cast or fully machined components are designed to provide strong protection against wear, corrosion, abrasion, and heat.
Wall Colmonoy works with customers as engineering partners to develop engineered solutions. Our unique experience in wear-resistant nickel Colmonoy® and cobalt-based Wallex® alloys is one of the reasons our customers choose Wall Colmonoy Precision Components.
Components can be poured in nickel, cobalt alloys, and stainless steel. With a recently upgraded foundry and state-of-the-art machinery, customers have access to advanced manufacturing expertise.
Our team are experts in machining the types of specialized hard metals cast in our foundry and are equipped with the necessary know-how and experience to produce excellent results. We work across many industries with particular know-how within Steel, Food, Glass, Pumps & Valves, and Oil & Gas.
All you need to know about our precisely engineered components is in our new brochure: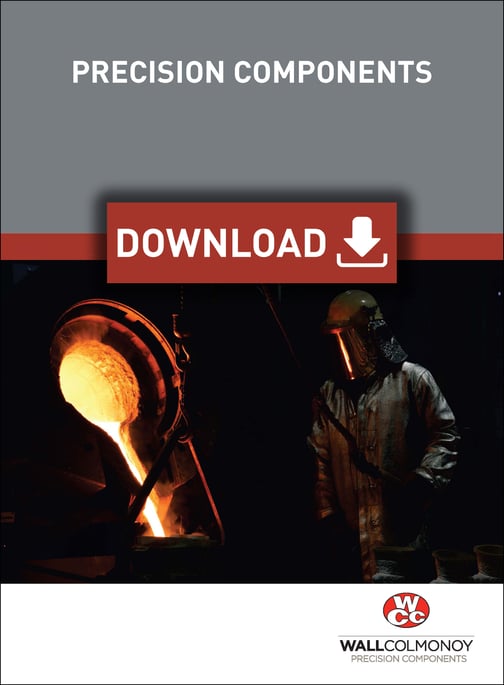 Have a question?

Wall Colmonoy Limited
Darren House
Alloy Industrial Estate
Pontardawe, Swansea,
Wales (U.K.) SA8 4HL
E: componentsales@wallcolmonoy.co.uk
T: + 44 (0) 1792 860607