Wall Colmonoy serves the essential industries of Food, Canning and Glass Container with expertly cast or fully machined components.
Wall Colmonoy engineers as cast or fully machined components for the Food, Canning and Glass Container industries - offering an integrated approach of cast, heat treated, or fully machined components - all from one source.

Seaming Chuck, Homogenizer Valve, Impact Ring, Seaming Roll and Impact Head made from Wallex® for Food Processing, Packaging and Canning Industries
Wall Colmonoy pours Colmonoy® (nickel), Wallex® (cobalt) or customer-specific alloys using the casting methods of Investment, Centrifugal, Sand or Hot Isostatic Pressing (HIP). Over the last 50 years, our technical team has amassed a wealth of knowledge and know-how turning rigorous requirements into economically viable solutions. Our engineers can advise optimum alloy selection and process to suit specific needs.
Food Processing, Packaging and Canning
Homogenizers

Homogenizer Valves, Mushroom Valves, Ball Valves, Forcer Valves, Poppet Valves, Cone Valves

Impact Heads, Impact Rings, Impact Valves

Pass Heads

Seat Rings, Seat Valves

Seaming Rolls

Seaming Chucks

Segments

Bushes
Baffles, Baffle Inserts, Baffle Valves

Bushings

Guide Plates, Guide Rings, Guide Rolls

Neck Ring Inserts

Plugs
Wall Colmonoy's castings are processed through applied technologies such as automation, collaborative robots, data analytics - embracing Industry 4.0. With an extensive laboratory and deeply experienced team of Material Scientists and Engineers, Wall Colmonoy can undertake R&D, Rapid Prototyping, and New Product Development. For rapid prototyping, the team implements 3-D printed investment patterns and tooling, reducing the necessity for tooling on small batches and product qualification. Quality castings are assured through advanced laser measurement techniques.

Rapid Prototyping Investment Casting Pattern on Shutter Valves for Food Industry Components by 3-D Printing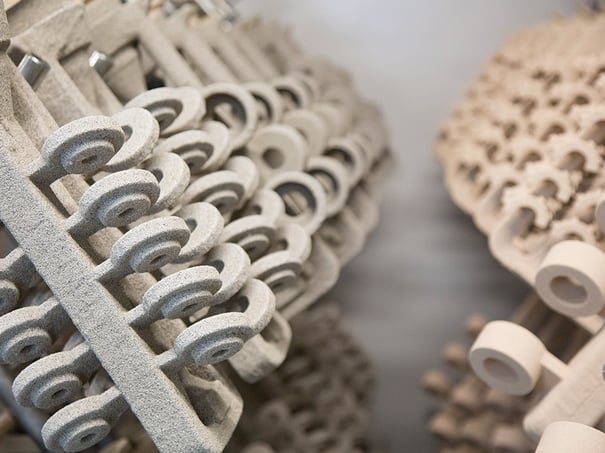 Wax moulds of Valve Seats and Seaming Chucks prior to performing Robotic Shelling process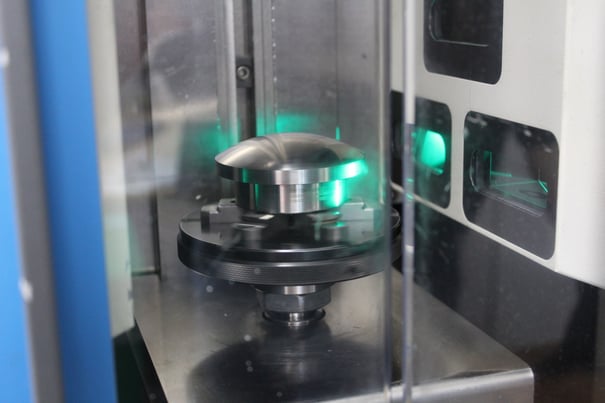 Confirming accuracy and quality of Mushroom Valve using state-of-the-art Optical Measurement Stations to ensure SPC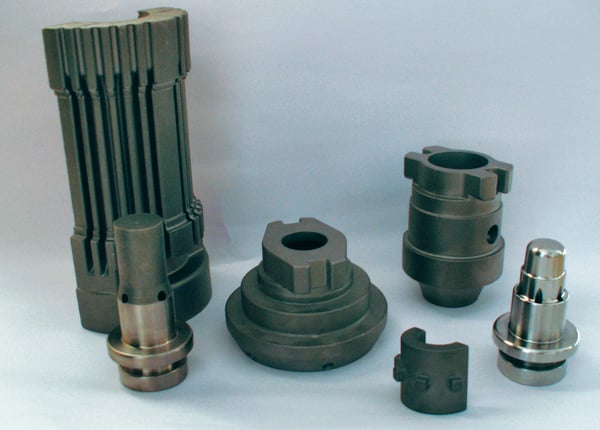 Colmonoy® Half Mould, Plugs, Baffles, and Neck Ring Insert for Glass Container Industry
For technical consultation on your food & beverage application, contact us.