Wall Colmonoy is pleased to announce it has completed its £600,000 upgrade to its casting facility located in Pontardawe, Wales. The investment modernizes Wall Colmonoy's casting foundry, reducing its environmental footprint and improving its efficiency. The casting facility investment is partly supported by Welsh and European funding with a £150,000 contribution from the Economy Futures Fund.
The casting upgrade includes new induction melting equipment and magnetically screened furnaces. The new casting furnaces offer increased capacity and reduced processing times, due to improved reliability and reduced downtime. The upgrade also incorporates better controls on pouring practices with data-driven monitoring sensors and software.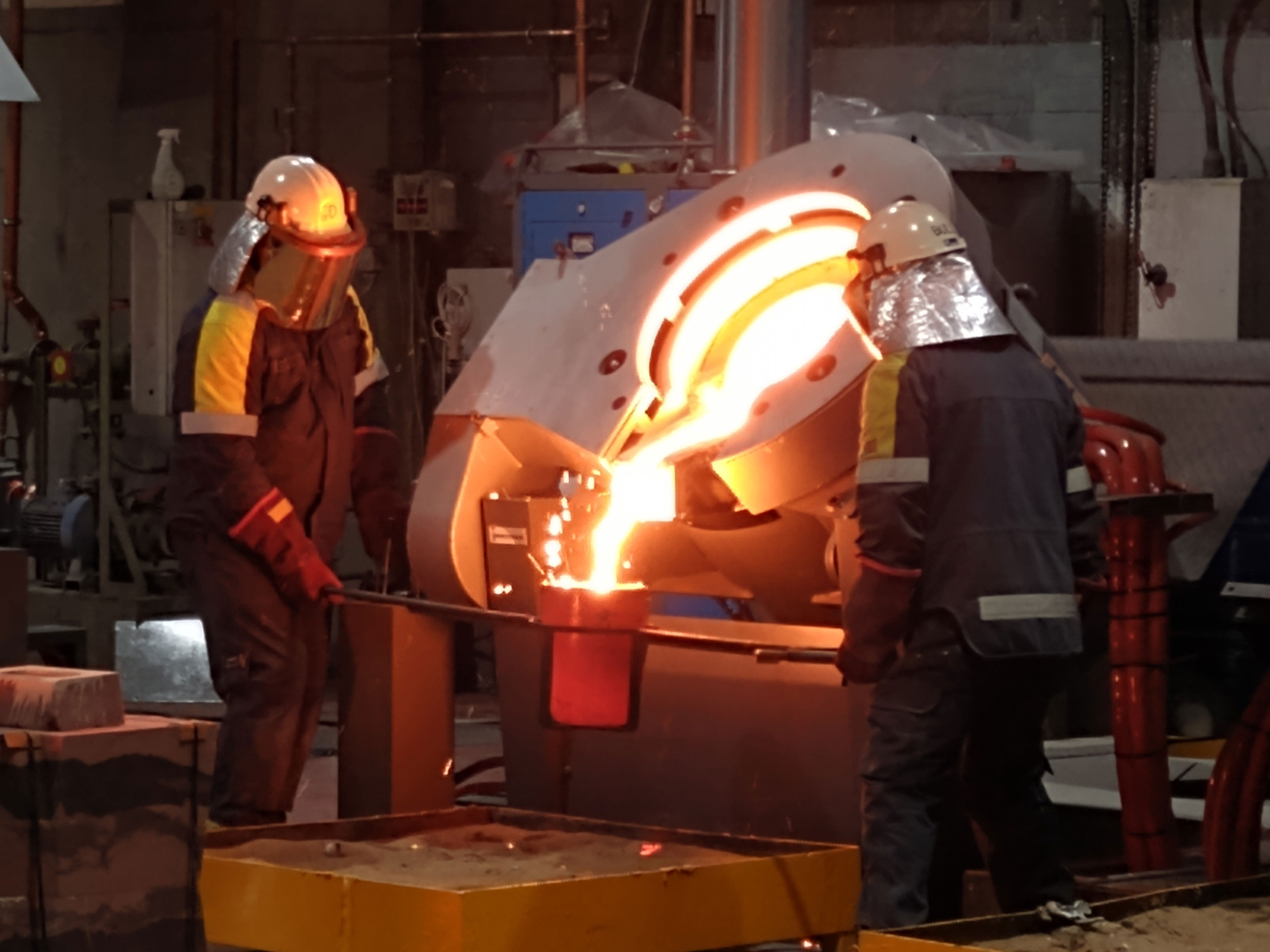 Hot commissioning pour of new furnace at Wall Colmonoy Limited (UK)
Andrew Williams, Project Leader, explains: "It is very satisfying to successfully complete the project, with a brand new high-specification foundry. The investment puts us on the leading edge of cast alloy melting technology and helps us facilitate our drive for innovative growth to meet the increase in global demand for our castings."
With the disruption of global supply chains following the pandemic, Wall Colmonoy has seen increased demand from EU and UK customers for its engineered cast or fully machined components which are designed to optimize wear, corrosion, abrasion, and heat resistant properties. The foundry supports multiple casting methods including Investment, Centrifugal, Sand Cast, and Vacuum Cast Processes across such industries as food, steel, glass, aerospace, and oil & gas.
This significant foundry upgrade forms part of a strategic investment program at Wall Colmonoy Limited, which has included the purchase of advanced measuring systems, upgraded machinery, such as a new Hurco 5-Axis Milling Machine and a Desktop Metal Shop System™ for additive manufacturing - all of which are designed to position the Precision Components division at the forefront of manufacturing technology.
More on precision components here.