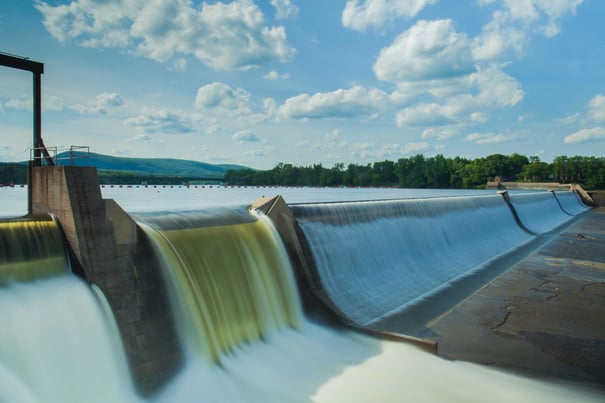 Wall Colmonoy produces Colmonoy® (nickel) and Wallex® (cobalt) wear-resistant alloys that are specifically designed to resist cavitation.
Cavitation is a common wear phenomenon encountered in hydro equipment such as rotors, impellors, stators, cones and seats. Cavitation is a phenomenon in which the static pressure of the liquid reduces to below the liquid's vapor pressure, leading to the formation of small vapor-filled cavities in the liquid. When subjected to higher pressure, these cavities, called "bubbles" or "voids", collapse and can generate shock waves that can damage machinery. Hydro power components receive the full impact of powerful water flow in hydro power installations.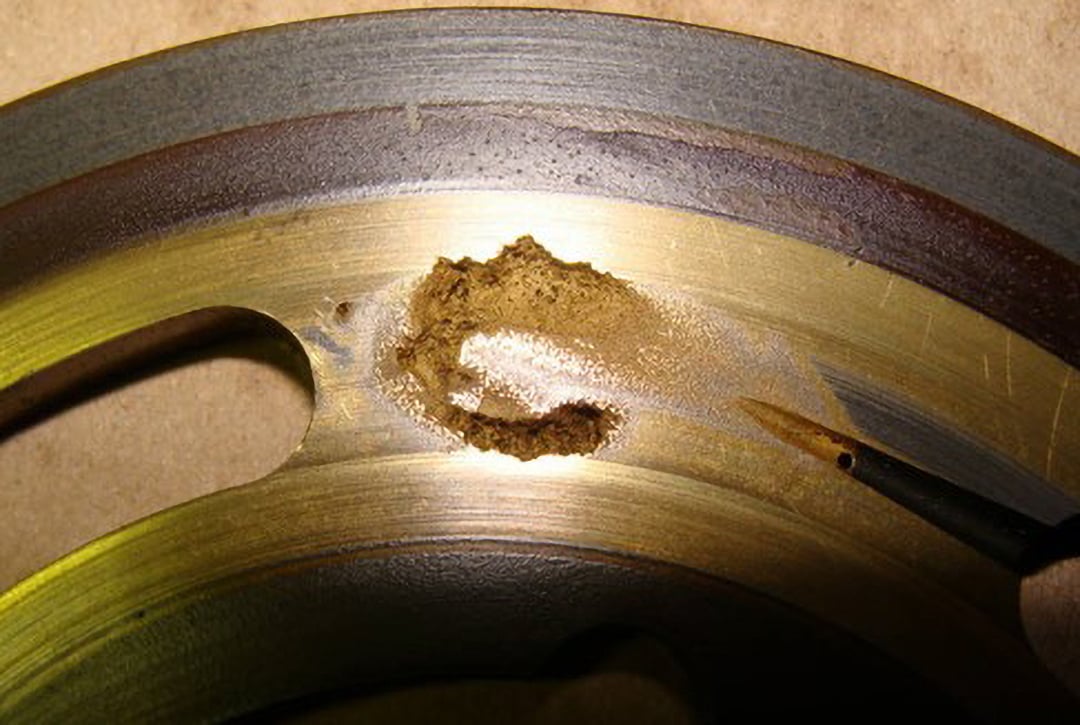 Cavitation on a valve plate used within the hydro industry

Hard-facing with nickel-based Colmonoy® 88 or cobalt-based Wallex® 6 can produce excellent hardness and wear-resistance against the impact of water flow pressures, like cavitation, experienced in a hydro power facility.
Colmonoy® 88 contains complex bi- and tri- metallic borides and carbides, which are not found in conventional composite powders. And with a hardness range of Rockwell C 59-64, Colmonoy® 88 can withstand extreme wear conditions, including cavitation.
Wallex® 6 provides excellent hardness and wear resistance and can be used on hydro components. This alloy's superior corrosion, wear and cavitation erosion resistance protects components and extends service life.
Alloy selection often depends upon the equipment available and the type of part. Wallex® 6, is often specified by the relevant standard and is commonly used in cones. This is a welding powder and can be deposited by laser cladding or PTA and is suitable for the type of automated processes commonly used for round parts such as rings and seats. More irregular shapes such as those found in impellors, stators and rotors are often deposited by spray and fuse methods which require a self-fluxing alloy. In this case a thermal spray powder such as Colmonoy® 88, 62, 69 is suitable.
Recommended wear-resistant nickel and cobalt alloys for hydro power
Applications for hydro power equipment
Cones
Impellors
Rotors
Seats
Stators
Valve Plate
Application Methods
Have a question on wear-resistant alloys for hydro power?