Wall Colmonoy presents precision cast components in cobalt-based Wallex® alloys for high-wear applications within the food industry. Wallex®, a Stellite™ alternative, is widely used in food processing applications, where there are extremely challenging wear mechanisms such as corrosion, abrasion and heat.
Food processing can pose many challenges to the manufacturer. Acidic foods, such as citrus or berries can be problematic due to the corrosion caused by contact with acids. For components with inadequate corrosion protection, metal ions can pass into the food causing contamination. This issue, combined with other wear mechanisms such as abrasion, require extremely wear-resistant components. Tomato pulping is one such application where the components are subject to acid corrosion as well as severe abrasion from pips moving at high velocity.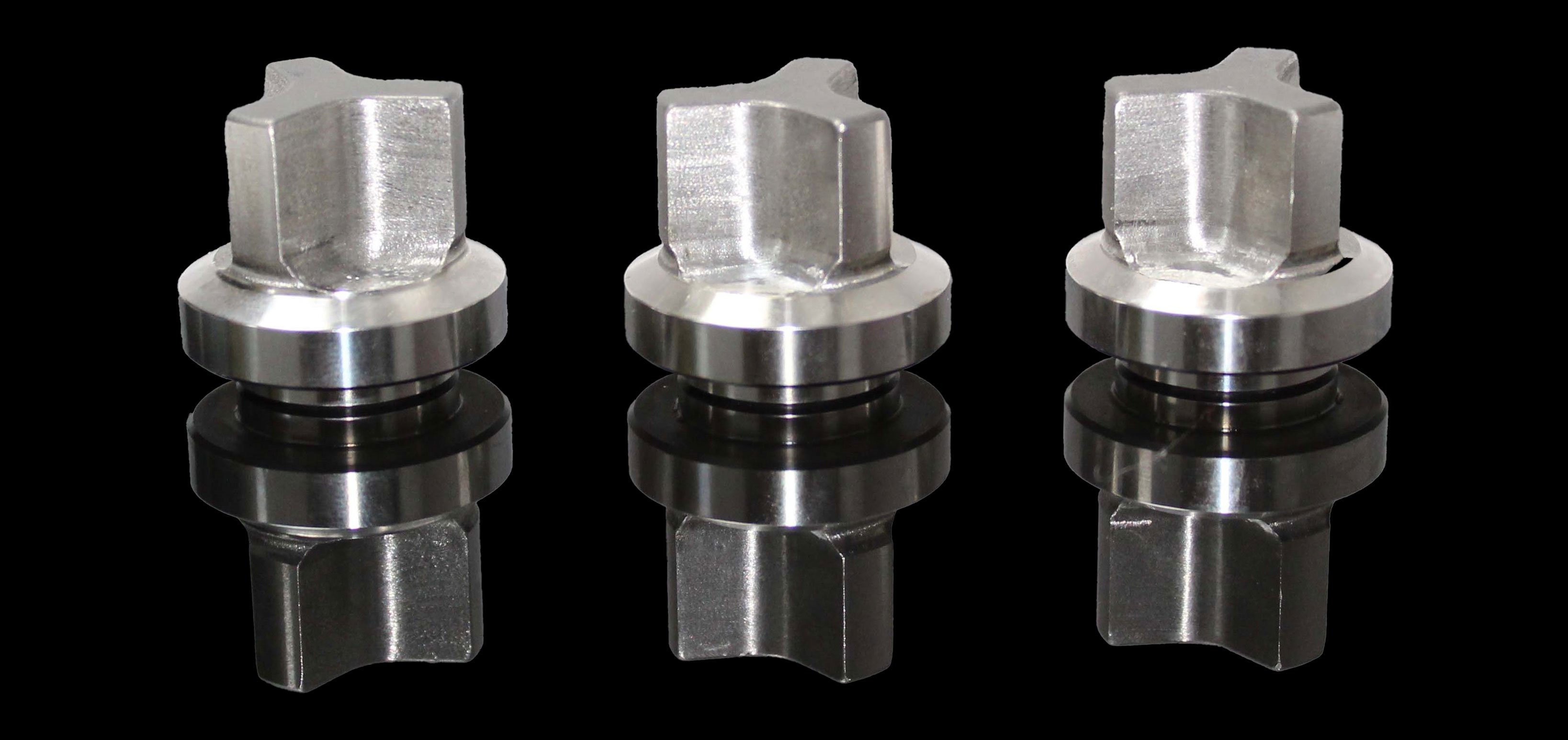 Wallex® Food Processing Component Valves
Other processes are subject to highly abrasive forces. For example, in the homogenization process, the high velocity and pressure of the fluid causes extreme abrasion. Components must be constructed of extremely tough and wear resistant hard metals such as Wallex®.
Heat can be another challenging factor, particular in combination with corrosion and abrasion. Components used in aseptic packaging rely on high heat to achieve sterility and require an alloy such as Wallex® to mitigate against combined corrosion and abrasion, and to avoid subsequent contamination.
Components for canning also require particularly wear resistant alloys. Seaming rolls and chucks are often produced in Wallex® so as to withstand the abrasion involved in seaming a tin can.
Wallex® alloys are widely preferred for challenging food processing applications due to superior levels of wear resistance and corrosion resistance. With service life typically several times longer than stainless steel, components cast in Wallex® alloys are a high-quality solution.
Wallex® Cobalt Alloys for Food Processing:
Wallex® 6 is a Co-Cr-W-C alloy with excellent resistance to erosion and cavitation. The cast alloy has a hardness range of 38-46 Rockwell C.

Wallex® 20 exhibits a high resistance to both abrasion and corrosion. It is used for valve seats, balls and stems in food industry equipment. Also used for seaming rolls in the canning industry. The cast alloy has a hardness range of 49-59.

Wallex® 20/1040 Similar to Wallex® 20 but with increased impact resistance, Wallex® 20/1040 is widely used in the manufacture of food industry components.
WALLEX® (cobalt-based)
| | | | | | | | | |
| --- | --- | --- | --- | --- | --- | --- | --- | --- |
| ALLOY | C | CR | Si | W | Co | HRC | MPa | %e |
| 6 | 1.1 | 29.0 | 1.25 | 4.5 | Bal | 38-43 | 900 | 1 |
| 20 | 2.3 | 31.0 | 1.25 | 16.0 | Bal | 49-59 | 620 | <1 |
| 20/1040 | 2.0 | 31.0 | 0.75 | 16.0 | Bal | 49-56 | 650 | <1 |
The above alloys comply with the specific release limits set out by Council of Europe in CM/Res (2013)9 and meet the sensory index and physicochemical index set out for other metal materials in Table 3 of China National Food Safety Standard GB 4806.9-2016 on metal materials and its products for food contact.
Casting & Machining Capabilities for Food Processing Components:
Wall Colmonoy offers components in As Cast, Proofed or Precision Machined state, with a newly modernised foundry and state of the art machine shop all at the one site. Casting methods include investment, Centrifugal/Spin, Sand and Hot Isostatic Pressing. Machining capabilities include EDM, CNC Wire Cutting, CNC Grinding, Honing, CNC Milling, Lapping and CNC Turning.
More information about precisely engineered components for Food Processing here.
Have a question?
Wall Colmonoy Limited
Darren House
Alloy Industrial Estate
Pontardawe, Swansea,
Wales (U.K.) SA8 4HL
E: componentsales@wallcolmonoy.co.uk
T: + 44 (0) 1792 860620