Wall Colmonoy has supported the Marine Corps Scholarship Foundation (MCSF) through the Wall Colmonoy Corporation Scholarship since 2013.
MCSF is the nation's oldest and largest provider of need-based scholarships to military children. Annually, 2,750 are educated through the MCSF and the program has a 91% graduation rate compared to 56% nationally.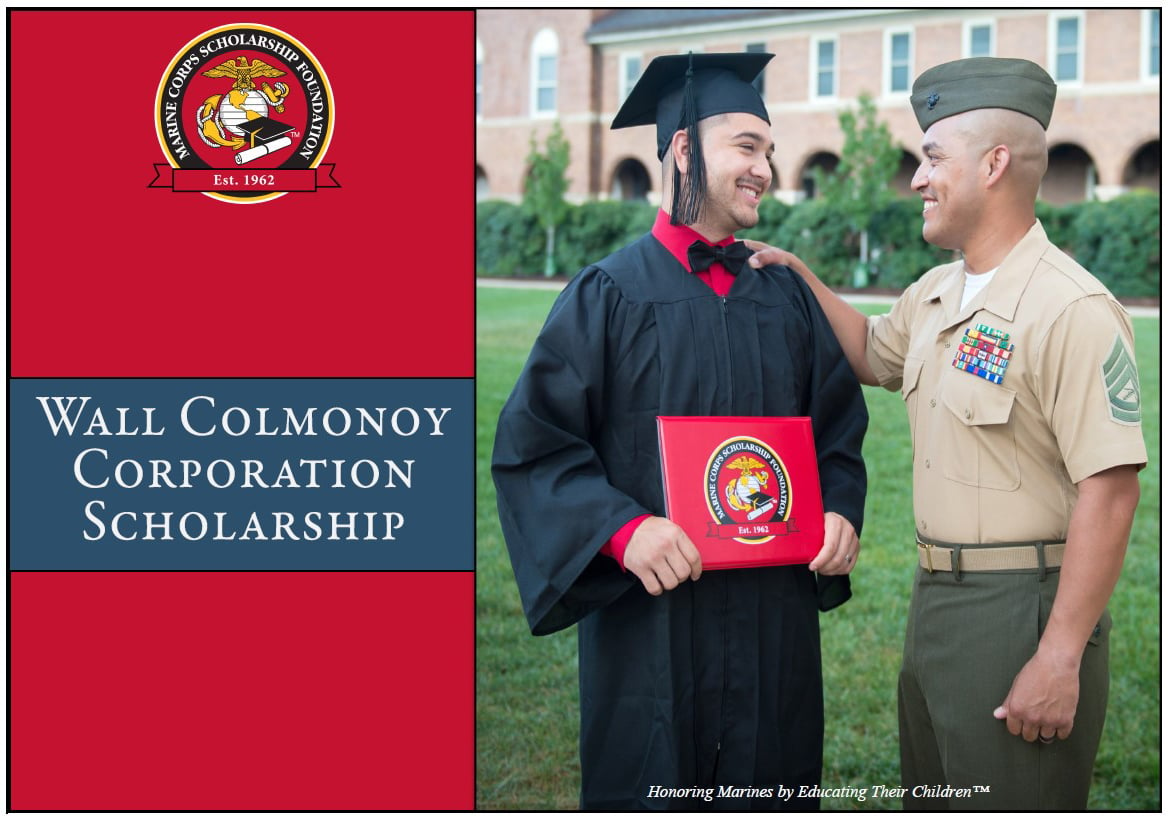 The Wall Colmonoy Corporation Scholarship has provided 137 life-changing scholarships to 90 deserving sons and daughters of Marines and Navy Corpsmen. In the 2020-2021 school year, Wall Colmonoy sponsored 25 students in higher education at schools including Penn State University, Ohio State University, Liberty University and Virginia Military Institute (VMI).
From the VMI student: "Thank you very much for your donation to this scholarship. With your help, I have the opportunity to study at a prestigious military college, where I will learn life
lessons that will help me in my career as a Marine Corps officer."
"Despite the challenges caused by COVID-19, led by purpose, we maintained our commitment. And so did the scholars we support: 99% of the Marine Scholars continued their education, attending classes online or in-person in the fall and spring of the 2020-21 academic year," explains Nick Clark, President, Wall Colmonoy.
"We are proud to help support this effort and positively impact the critical role of education in our society - especially to the children of Marines and Navy Corpsmen who service our great Nation."
Overall, the MCSF has achieved in this year alone: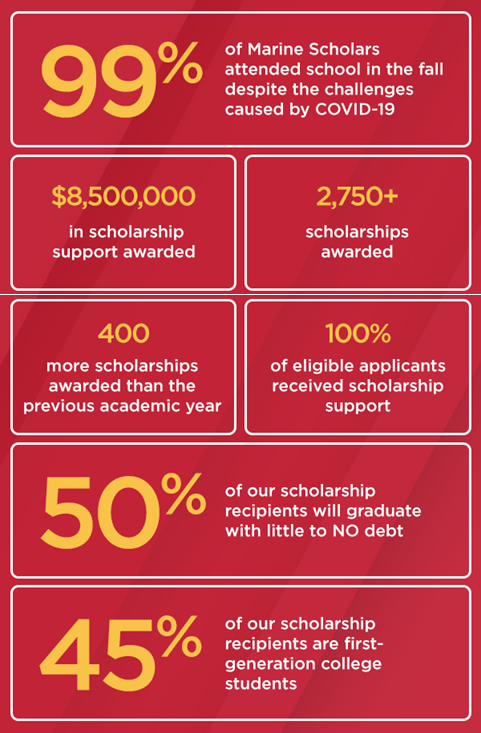 More on the Marine Corps Scholarship Foundation here: https://www.mcsf.org/