Thank you for your business in 2021!
Please note our last dispatch dates for orders in 2021 as we will be closed over Christmas and New Years.
Be sure to place your order as soon as possible to meet our Holiday Shipping Schedule.
We wish you good health and a successful year end!
HOLIDAY SCHEDULE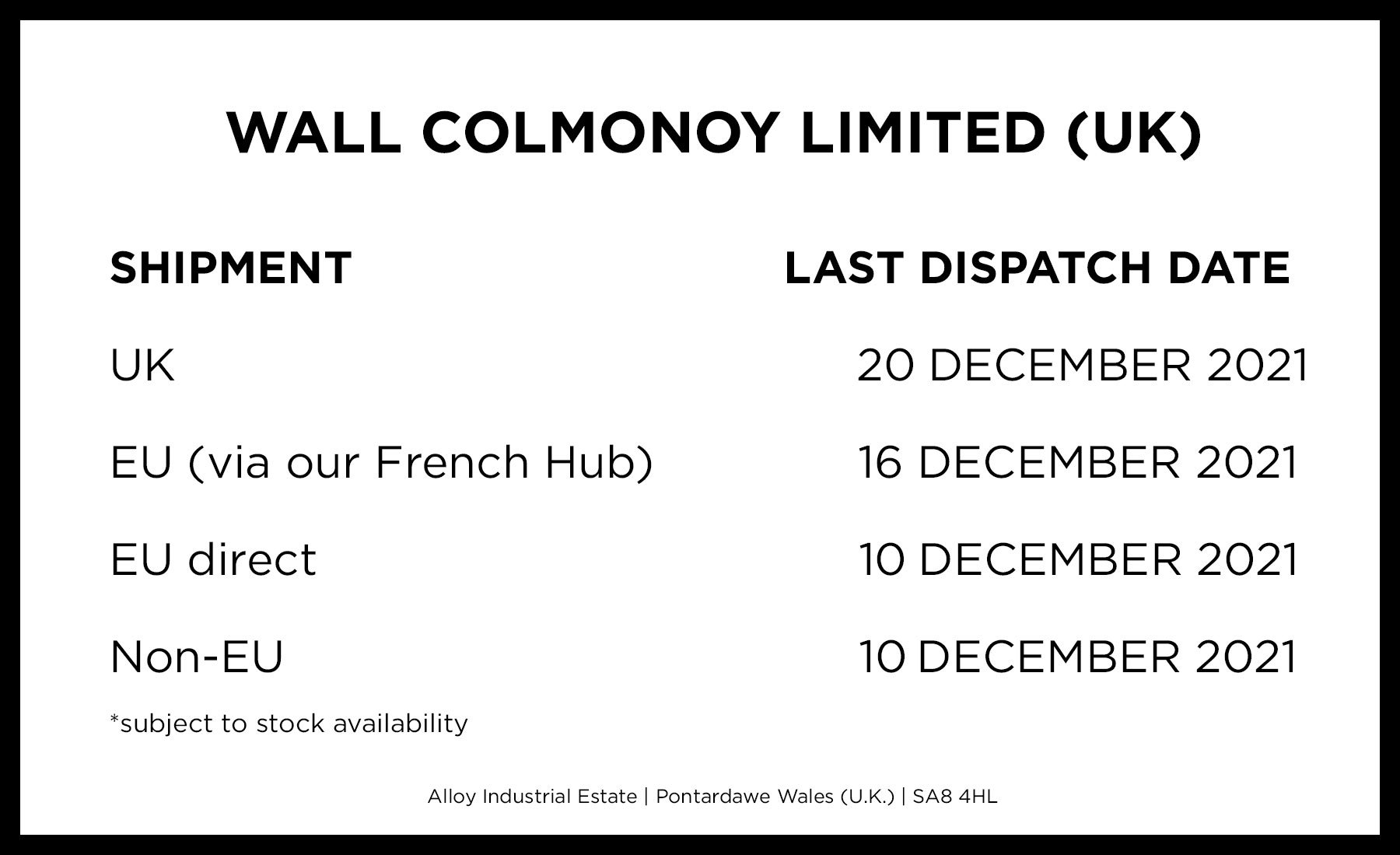 Normal shipping timetables will resume 4 January 2022.
To place an order or to discuss an existing one:
CONTACT
Wall Colmonoy Limited
Alloy Industrial Estate
Pontardawe, Swansea,
Wales (U.K.) SA8 4HL
Alloy Products
E: alloyproductsales@wallcolmonoy.co.uk
T: + 44 (0) 1792 860647
Precision Components
E: componentsales@wallcolmonoy.co.uk
T: +44 (0) 1792 860647
ColWear Plates
E: colwear@wallcolmonoy.co.uk
T: + 44 (0) 1792 860647
Aerobraze Engineered Technologies
E: aet@wallcolmonoy.co.uk
T: + 44 (0) 1792 860647
Additive Manufacturing
E: additivemanufacturing@wallcolmonoy.co.uk
T: + 44 (0) 1792 860647