Laser cladding of furnace skid posts with Colmonoy® 625 provides answer to hot gas corrosion
Wall Colmonoy is providing solutions to increase the lifetime of key operational equipment for UK steel manufacturers by laser cladding Reheat Furnace skid posts with Colmonoy® 625. The coating of skid posts offers substantial advantages such as:
Excellent resistance against hot gas corrosion

Substantial cost savings vs. replacement of the whole part

Heavily reduced downtime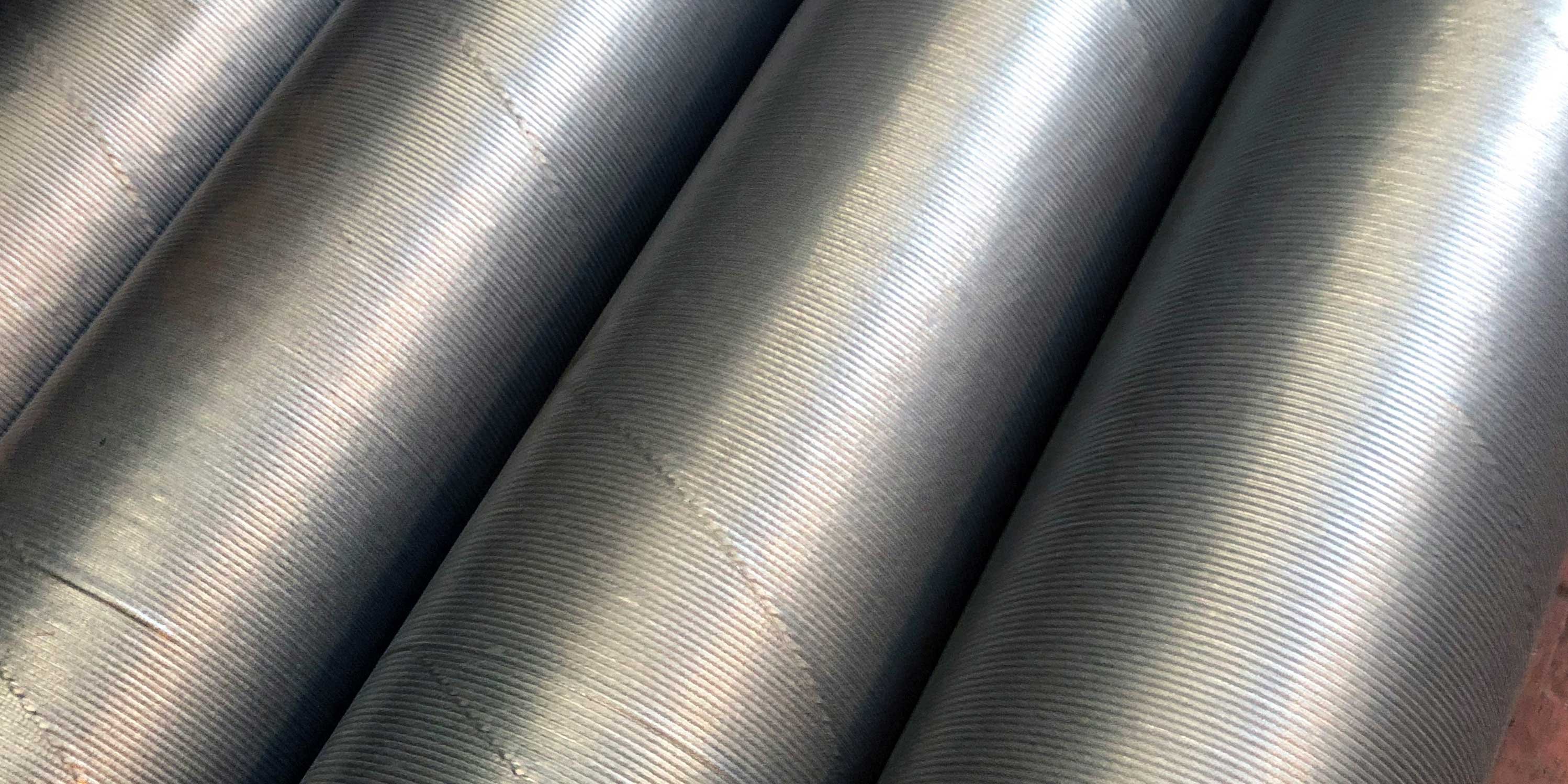 Refurbished Furnace Skid Posts Clad in Colmonoy® 625
The Reheat Furnace is a challenging environment due to the extreme conditions that the skid posts operate in where it is subject to continuous high temperature, corrosive gases and mechanical fatigue.
Downtime in this part of the manufacturing process results in significant maintenance costs and frustrating interruptions in the manufacture & supply of hot rolled coil for further downstream processing. The cladding of these skid posts with Colmonoy® 625 provides protection against sulfur-induced hot gas corrosion which causes failure of the post and exposes the water-cooling system.
Colmonoy® 625 has larger additions of chromium & molybdenum which protects against a range of corrosion mechanisms in atmospheres that would cause failure in lesser alloys. This solution can be applied to any industry that suffers with high temperature corrosion of furnace assets.
The steel producer turned to Wall Colmonoy for a cost-effective solution to their issues. Aerobraze Business Development Manager Dr. Lewis Berry stated "The coating of skid posts with Colmonoy® 625 will generate a significant increase in lifetime in a very challenging operational environment and improve the stability of the process. Colmonoy® 625 is an alloy that can be applied via a range of different techniques to suit the demands of the application".
For more steel applications visit our steel page or to talk with a representative: