Wall Colmonoy Limited (UK) expands its capabilities with a new Hurco VMX60Ui 5-Axis CNC Milling Machine. The new Hurco machine allows for full 5-Axis milling of complex shapes and geometries in various hard-wearing, corrosion resistant alloys including Wallex® cobalt-based and Colmonoy® nickel-based super alloys, ranging from 20 – 65 HRC.
Typical end applications and industries, for such precisely machined components include, Homogenising Pumps & Valves, Food & Pharmaceuticals, Oil & Gas, Motorsport, Aerospace, Glass Mould repairs, and others.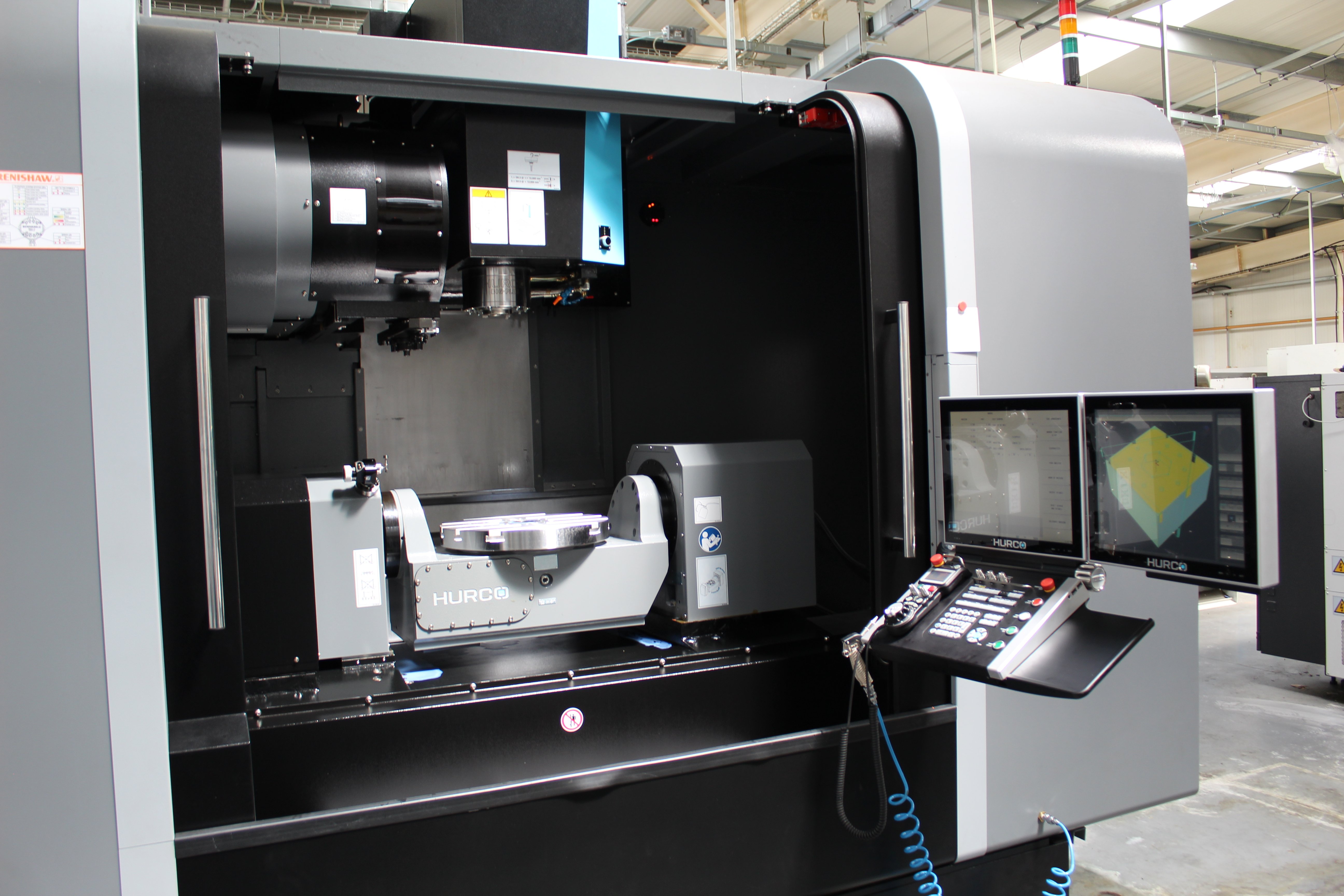 The Hurco 5-Axis CNC Milling Machine provides repeatability, reduced cycle time, and rapid prototyping capabilities.
The investment propels the Precision Components business unit forward with new capabilities, improving on current 3-axis machining methods and building on current expertise of producing precisely engineered parts through turning, milling, grinding, honing and wire EDM. This additional capability can be utilised for rapid prototyping, tooling, low and high-volume manufacture of components with complex geometries.
Michael Shreeve, Business Development Manager for Precision Components states, "We're excited by the expanding capabilities to 5-axis, which complements our current machining set-up, allowing us to better serve our customers with a fully integrated approach for new product development, prototyping through to full production."
The VMX60Ui boasts maximum working area of Ø500mm and a maximum table load of 400kg. The CNC has a trunnion style machining centre which provides an ideal configuration for 5-sided machining, creating flexible and efficient manufacture of components with complex geometries. Wall Colmonoy's expert machinists can reach more complex geometries over a larger work volume with the 110 degrees rotating trunnion bed.
Utilising software packages like, WinMax® and UltiMotion®, enables Wall Colmonoy machinist to reduce overall cycle time, whilst also enhancing surface finish due to its precision and accuracy. Combined with a 40-piece tooling station, the 5-axis machine allows the Precision Components team to get parts out faster to customers.

Contact us to learn more about our capabilities:

CONTACT
Wall Colmonoy Limited
Darren House
Alloy Industrial Estate
Pontardawe, Swansea,
Wales (U.K.) SA8 4HL
E: componentsales@wallcolmonoy.co.uk
T: +44 (0) 1792 860647