Wall Colmonoy returns for a sixth year at the Laser Additive Manufacturing Workshop, Conference and Exhibition.
Our Sales & Technical Team will be on-hand at Booth #32 to discuss your laser cladding and additive manufacturing applications.
To contact our team attending the tradeshow, David Lopez, Sales Engineer, and Mike Weinstein, Technical Services Manager, click here:
---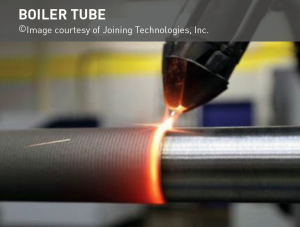 Laser Cladding
COLMONOY® and WALLEX™ hardfacing and wear-resistant powders and wires, dedicated to Laser Cladding, are used for the protection and renovation of critical industrial components.
Some industries and applications include:
Power Generation - Boiler Tubes, Panels, Industrial Fan Blades, Coal Nozzles, Soot Blower Lances...
Steel - Continuous Cast Rolls, Transporter Rolls...
Oil & Gas - Drill Stabilizers, Valves, Rods, Couplings...
To download our Laser Cladding Technical Data Sheet, click here:
---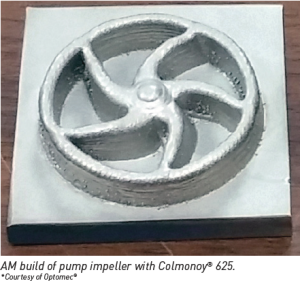 Additive Manufacturing
Wall Colmonoy is capable of producing Colmonoy® (nickel) and Wallex™(cobalt) alloys for additive manufacturing, also known as 3D printing. The alloys are induction melted and gas-atomized to meet current industrial needs utilizing either powder bed or blown powder additive techniques.
Wall Colmonoy's powders can be customized to work on major additive manufacturing techniques such as:
Laser Engineered Net Shapes (LENS)
Electron Beam Melting (EBM)
Direct Metal Laser Sintering (DMLS)
Selective Laser Sintering (SLS)
Direct Metal Deposition (DMD)
For more information on Additive Manufacturing, contact us:
---
LAM 2016 Registration Discount

Register as Wall Colmonoy's Guest for a discounted rate by visiting:
Download registration form with code WALLCOLMONOY: