Superior Performing Alloys - maximizing performance and extending the useful life.
Made from Colmonoy® and Wallex® Surfacing Alloys.
Increase life cycle
Enhance wear properties
Increase corrosion resistance
Minimize replacement downtime

Applications

Rollers
Guides
Straighteners
Bushings and Sleeves

Application Methods

High Velocity Oxy Fuel (HVOF)
Plasma Transferred Arc (PTA)
Laser Cladding
Co-arc Wire Spray
Flamespray
Fuseweld™ Process
Sprayweld™ Process
Rod Welding
TIG Welding
MIG Welding
Steel Industry Applications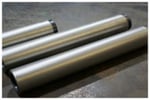 Continuous Cast Rolls
Laser Cladded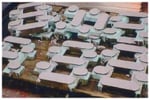 ConCast Guide
Furnace Fused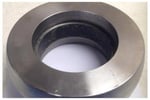 Burr Masher Roll
Spray & Fuse
---

We work with our customers as collaborators, we truly understand our customers' needs and can help improve your business performance.
We can help minimize operational expenditure and extend life in the most arduous applications
We can offer proven technical solutions to tough problems
We have experience, expertise and passion
If we can be of any assistance please contact us: