Wall Colmonoy is pleased to announce they will be exhibiting at SPE Offshore Europe 2019 in Aberdeen, UK at booth 2F11.
For more than 75 years Wall Colmonoy has served the Oil & Gas Industry with high-quality, hard-surfacing Colmonoy® and Wallex® Surfacing Alloys, precisely engineered components, expert application consultancy and field assistance.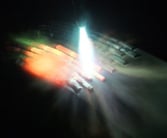 From exploration and drilling to pumping and refining, our range of Colmonoy® and Wallex® Surfacing Alloys successfully extend the useful life of the industry's equipment and machinery from harmful corrosion and wear.
Our specially formulated alloys, Colmonoy® (nickel-based) and Wallex® (cobalt-based), have outstanding metallurgical and physical properties making them ideally suited to solving wear problems in the Oil & Gas Industry. The alloys are applied in a wide range of proven surfacing and thermal spraying techniques, including Laser Cladding, PTA, HVOF, and Spray & Powder Welding.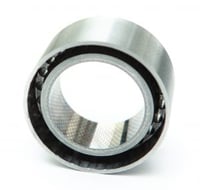 Wall Colmonoy also manufactures precisely cast and machined Oil & Gas components.
Wall Colmonoy's Oil & Gas components are made from wear, heat and corrosion resistant Colmonoy® or Wallex®, or customer-specific alloys with a variety of hardness levels to offer resistance against all forms of industrial wear including Impact, Corrosion, Abrasion, Fretting, Galling and Friction. Components are made by Investment, Centrifugal, Sand Cast, Vacuum Cast Processes or Hot Isostatic Pressing.
Aerobraze Engineered Technologies is a specialised business unit of Wall Colmonoy with expertise in coatings - Spray and Fuse, PTA and HVOF; vacuum brazing and vacuum heat treatment. Example of parts for the Oil & Gas industry include Pump Parts, Flow Control Cages, Wear Rings, Valves and Plungers.
Rob Davies (Managing Director), Nathan Stroud (Commercial Director), Warren Lewis (Technical Field Manager), Byron Davies (Aerobraze Sales Manager), Noel Rees (Business Unit Manager - Alloys Products) and Jordan Brace (Marketing Co-ordinator) will all be in attendance during the show.
To make an appointment with us at SPE Offshore 2019 or to discuss your Oil & Gas needs, please contact us.