Engineered cast or fully machined components for the Steel Industry - designed to optimise wear, corrosion, abrasion and heat resistant properties.
Made from Colmonoy® (nickel), Wallex® (cobalt) or customer-specific alloys.
Casting Methods

Investment
Centrifugal Spun
Sand Cast
Vacuum
Applications

Bearings
Brackets
Bushes
Buttons
Caps
Discs
Guides
Knives
Plates

Plugs
Rings
Roll Ends
Segments
Skid Bars
Skid Rails
Sleeves
Thrust Pads
Washers
Member of the Cast Metals Federation
Member of Castings Technology International (CTI)
---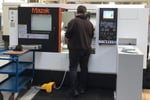 "We machine the hard stuff"

Fully Machined Components
Fast Flexible Turnaround to Meet Exact Customer Specifications
Milling: CNC and Manual
Turning: CNC and Manual
EDM-Wire & Multi Axis Plunge
Grinding: Surface, Cylindrical, Centerless
Honing and Lapping
CMM Inspection
Steel Industry Components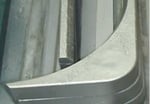 Skid Bars
Re-Heat Furnaces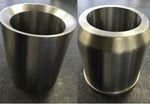 Guide Bush
Steel Industry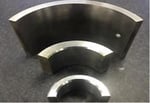 Bush Segments
Galvanising Plant
---
We work with our customers as collaborators, we truly understand our customers' needs and can help improve your business performance.
We can help minimise operational expenditure and extend life in the most arduous applications
We can offer proven technical solutions to tough problems
We have experience, expertise and passion
If we can be of any assistance please contact us: