ADIPEC 2018, UAE
12-15 November 2018 - Visit Us at Stand 8650
Wall Colmonoy Limited (UK) will be exhibiting at ADIPEC, the Abu Dhabi International Petroleum Exhibition and Conference.
Our Oil & Gas experts will be available to discuss your wear problems, how to increase productivity and maximise cost savings. Visit us at The Welsh Government Stand 8650.
At ADIPEC, Wall Colmonoy will be promoting their products specially developed for the Oil & Gas Industry - Colmonoy® and Wallex® alloys, equipment, coatings and engineered components.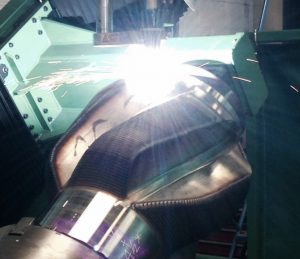 For more than 70 years, Wall Colmonoy's hard-surfacing products and engineered components have been used extensively throughout the Oil & Gas Industry.
Our Colmonoy® (nickel-based) and Wallex® (cobalt-based) Surfacing Alloys have outstanding metallurgical and physical properties and can be applied in a wide range of proven surfacing and thermal spraying techniques, including Laser Cladding, PTA, HVOF, and Spray & Powder Welding.
Learn more about our range of alloys for the Oil & Gas Industry.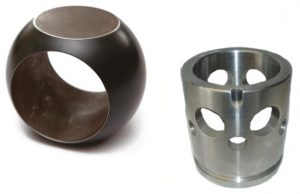 Wall Colmonoy's precisely engineered as cast or fully machined components are used throughout the Oil & Gas Industry to extend the useful life of the industry's equipment, gears, and machinery from harmful corrosion and wear.
The components are made from wear, heat and corrosion resistant Colmonoy® or Wallex®, or customer-specific alloys designed to optimise wear, corrosion and heat resistant properties.
Components are either as cast or fully machined from air or vacuum melted castings made by investment, sand or centrifugal techniques.
Learn more on our range of as cast or fully machined components.
---
ADIPEC remains the leading exhibition for the Oil & Gas industry. Read more on ADIPEC here.
To make an appointment with us at ADIPEC or to discuss your Oil & Gas needs, please contact us.