Comfort food is making a comeback as we shelter at home. Some are calling it the "Quarantine Diet" [1] or "Quarantine Cooking".
Magazines like Bon Appetit, Martha Stewart, Real Simple and Good Housekeeping and online recipe finders like Allrecipes.com and Epicurious.com dedicate pages and posts to "easy to cook quarantine recipes". A Facebook group called Quarantine Meals, where people around the world share pictures of food they are eating or cooking, has 41,000 members in less than a month. [1]
Many of us are shopping and eating differently than our pre-quarantine days - turning to old "standbys" that we may not have had in years or since our childhood.
Comfort foods, or packaged, refrigerated and frozen foods, offer us both a utility and emotional benefit. Shoppers, uncertain of when they would be able to return to grocery stores and whether they would find food restocked, bought foods that could sit on their shelves for months. Many are "relaxing their [food] rules during this stressful time just to get through it". [2]
Comfort foods like - macaroni & cheese; boxed pasta and cereal; packaged meat and cheese; canned beans, vegetables, soups and meats; frozen vegetables, pizza; cookies and chips; pancake mix – can "trigger comforting childhood memories" and give us that needed sense of security and safety – especially needed right now. [2]
Frozen foods (vegetables, pizzas, entrees) have seen historic sales increases, while canned goods and processed foods (soups, beans, tomato sauce) have been flying off of supermarket shelves. [1]
Dairy is also making a comeback. Ice Cream, cheese, butter is calming the senses and offer its own form of comfort. [1]
These comfort foods also offer a simpler and easier-to-make options especially for those time strapped between zoom meetings and dealing with kids at home. [2]
Colmonoy® hardsurfacing alloys, Wallex® hardsurfacing or cast alloys and Nicrobraz® brazing alloys all have been used within the food and dairy industries.
Some applications include Cryogenic Valves, Beer Can Filler Machine Heads, Bushings, Dough Dividers, Guide Rolls, Homogenizers, Milk Machine Components, Onion Separators, Saw Teeth, Slitting Knives.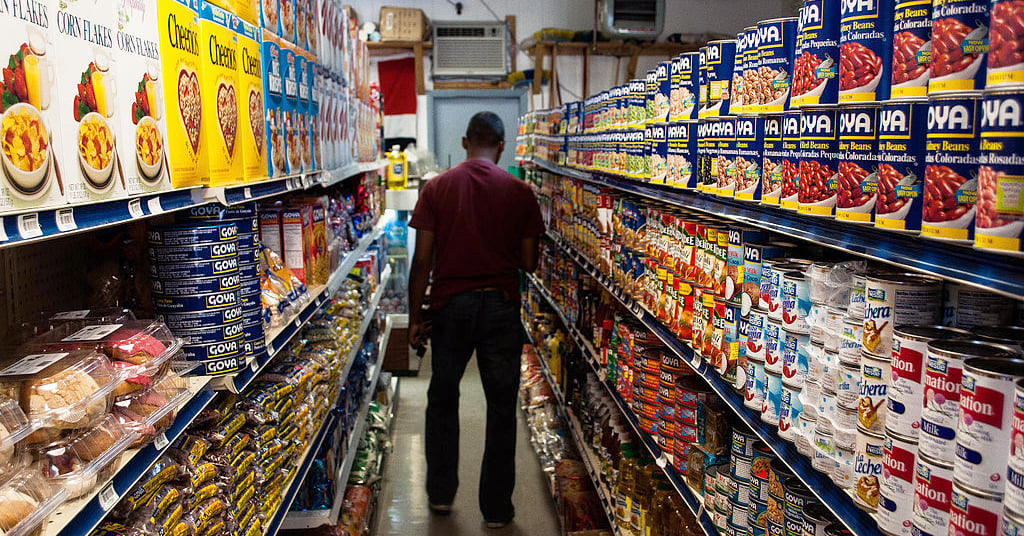 Customers are turning to comfort foods, such as boxed cereals, canned soups and beans.
Colmonoy® 5, 6 and 69 (nickel-based) Hardfacing Alloys have been used in Dairy and Food Processing equipment.
Wallex® (cobalt-based) (Cast or Powders)
Wallex® 3 - Poppet Valves, Ball Valves

Wallex® 6 - Rings, Cone Valves, Valve Seats

Wallex® 12 - Segments, Bushes

Wallex® 20 - Impact Rings, Pass Heads, Ball Valves

Wallex®

20/1040 - Impact Rings, Valve Seats, Forcer Discs
More on Food & Beverage Castings
Nicrobraz® (nickel-based) Brazing Filler Metals
Nicrobraz® LM -

Cryogenic Valves

and various applications

Nicrobraz® LC - Milking Machine Pump Component

Nicrobraz® 51 - various applications

Nicrobraz® 125 - Beer Can Filler Machine Head, Food Pump Housings

Nicrobraz® 135 - various applications
Nicrobraz® 160 - various applications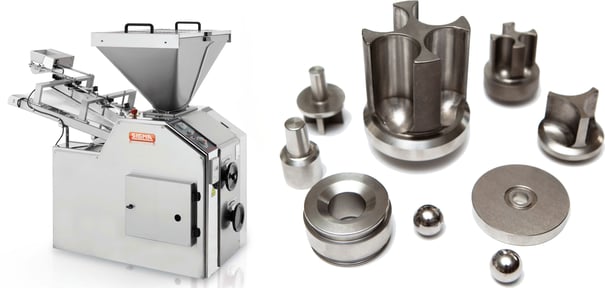 Homogenizer Valve Castings - Cast using Wallex® 6, 12 or 20/1040

Beer Can Filler Machine Head using Nicrobraz® 125

Milking Machine Pump Component using Nicrobraz® LC

Download our food compliant letter for Colmonoy® and Nicrobraz® products
Contact us today to learn how to improve wear and corrosion resistance on your food or dairy processing equipment.
References
[1] How the coronavirus is changing our diets – Axios
[2] 'I Just Need the Comfort': Processed Foods Make a Pandemic Comeback' - NYTimes