Designed to Expand Knowledge of Manufacturing and Inspire Next Generation of Manufacturers
In celebration of Manufacturing Day 2019, Wall Colmonoy Aerobraze OKC will open its doors on Friday, October 4, 2019 to students from local Career Techs and high schools as part of an effort to inspire the next generation of opportunities that a career in manufacturing can provide.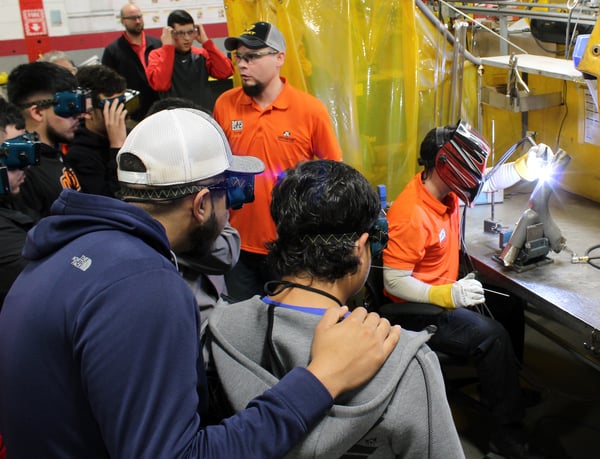 Planned activities at Aerobraze OKC include tours of the facility, equipment and product manufacturing demonstrations of machining, welding, brazing, fabrication, and 3D printing. Each student will leave with a gift bag that contains a tack welded part and a 3D printed part that represents new technologies we are employing at Aerobraze OKC.

Jeff Greer, General Manager, explains: "Wall Colmonoy has been part of the Oklahoma City community for over 50 years and has a long pioneering history within the Aerospace industry. We appreciate Manufacturing Day because it gives us the opportunity to introduce our company to the next generation of engineers, welders, assemblers and leaders. Oklahoma's aerospace industry is responsible for over $27B in annual sales, delivering some of the most rewarding career paths for young Oklahomans. We have added 18 team members this year and are expecting continued growth and investment in 2020."
View our MFG Day event profile

To learn more about what we do at Wall Colmonoy Aerobraze OKC visit
Manufacturing Day is an annual national event taking place at various manufacturing companies across the US during the month of October. It is executed at the local level supported by thousands of manufacturers as they host students, teachers, parents, job seekers and other local community members at open houses, plant tours and presentations designed to showcase modern manufacturing technology and careers.