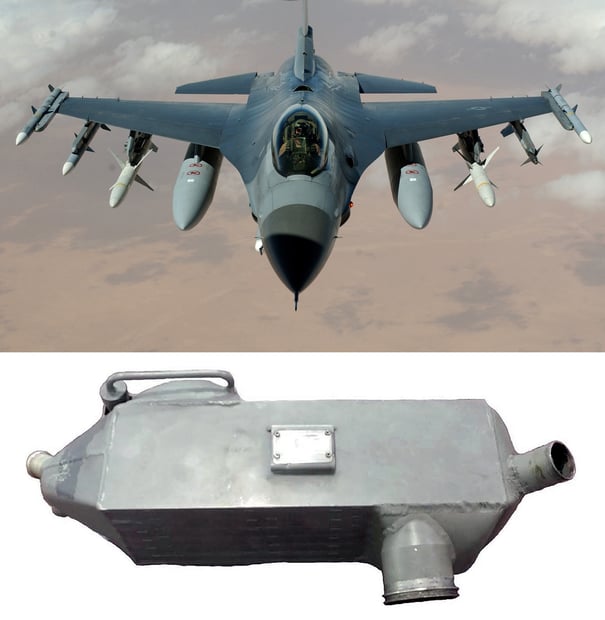 Aerobraze Engineered Technologies Oklahoma City has been recently awarded a five-year contract with the United States Air Force (USAF) for the remanufacture of F-16 fighter aircraft regenerative heat exchangers at the Tinker Air Force Base. Located in Oklahoma, Tinker Air Force Base is the headquarters of the Air Force Materiel Command's (AFMC) Oklahoma City Air Logistics Center (OC-ALC), which manages aircraft, engines, missiles and more.
"As a major manufacturer and overhauler of heat exchangers for the USAF for nearly 40 years, it is with great pride that we continue to provide support to the United States Air Force. This new award demonstrates our ongoing commitment to increasing efficiency and cost savings for our customers, through extending the life of critical components for the aerospace industry," states Brian Martin, Director of Business Development, Aerobraze U.S.
Aerobraze Oklahoma City specializes in the remanufacture/overhaul of F-16 Inconel and aluminum heat exchangers. Assemblies meet the stringent U.S. military requirements including extreme temperatures and complex non-military applications to resist cracking and failure over long-time use. These processes have resulted in efficiency and significant cost savings to maintain and extend the life of F-16 operations for USAF, MROs, and other Foreign Military Services (FMS).
More on Aerobraze Oklahoma City's heat exchanger capabilities:
Contact Aerobraze Oklahoma City: